'What people think I do, but what I really do!
Cozy, at a party or a drink, where you are asked about the profession you practice. But how do you explain the profession of a 'food technologist'?
Immediately all kinds of questions arise; Are you a pastry chef? Or a baker? A cook then? I can cook quite well, and I also know a lot about chocolate and bakery products, but I'm none of all that…
What do yóu think a food technologist does? I am very curious!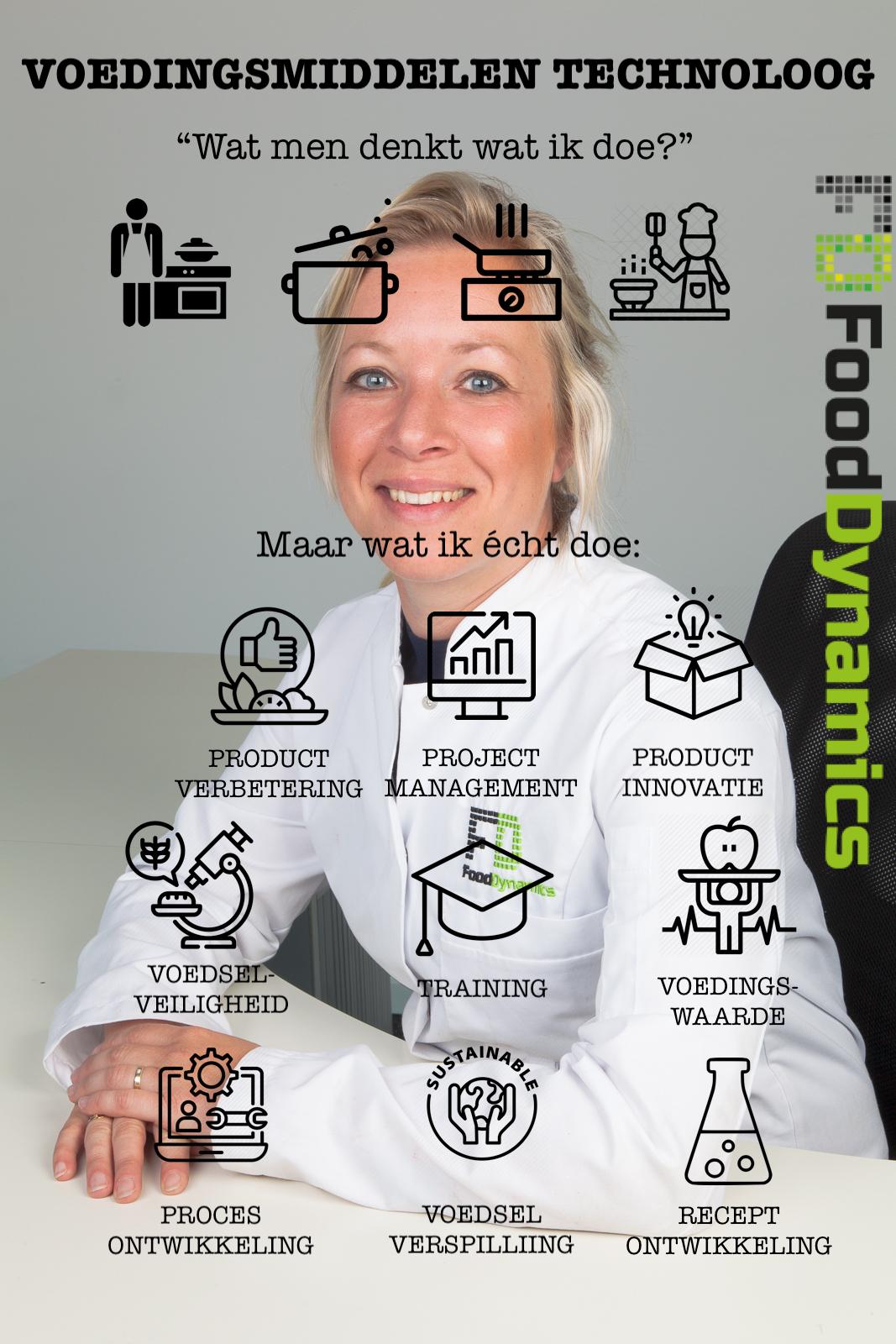 Let's really get to know each other and talk about our profession. And find out, what we can do for each other!