Successful innovation: how do you do that?
R&D projects are often initiated by customers. But by introducing a new innovation a few times a year, customers can be surprised and triggered, which will improve the relationship even more. Instead of development on demand, go for proactive innovation.
But how you do this? I will take you through the process of innovation.
Step 1 Diverge
Diverging, using brainstorming techniques: determine a theme or formulate a question in advance. For example theme's like health, the seasons, choose a meal time or ease of use.
Or formulate a question such as: Which product tells the story well?
Stick to the following rules:
Postpone judgment, don't criticize. Not on the ideas of others, but not on your own ideas either. All ideas are accepted and noted.
Strive for quantity and variety. Come up with as many ideas as possible. That will increase the chance of a great idea. Don't give up too quickly.
Wild ideas are allowed and feel free to jump from one subject to another. Is it a bit chaotic? Fine.
Don't get stuck in your own head. Hitch a ride on other people's ideas.
Step 2 Converge
Converging, filtering the best ideas by means of a ranking, by means of buyer personas or by feasibility.
You can rank by giving the ideas a mark from 1 – 10, where you value the ideas on various factors, such as innovation, eating time, story?
A buyer persona is a description of the target group; age, interests, family composition, buying behavior, what are their concerns, etc. The ideas can be placed over the buyer persona's. This gives you a clear view on which idea fits best.
However, filtering can also be done on the basis of feasibility. Think of a program of requirements (POR), in which it is determined whether the product fits within the current quality policy, production options, etc..
Step 3 Mind mapping
Mind mapping. In this phase the selected ideas are further developed and improved.
The intention here, is to give the idea more insight: who would buy the product? What eating moment is the product suitable for? Is it a me or we product? How would you use it? Describe the product in texture, taste, appearance, etc..
Step 4 Development
Develop the selected products and idea's on a small scale. Feasibility can be properly assessed and the product can be tasted.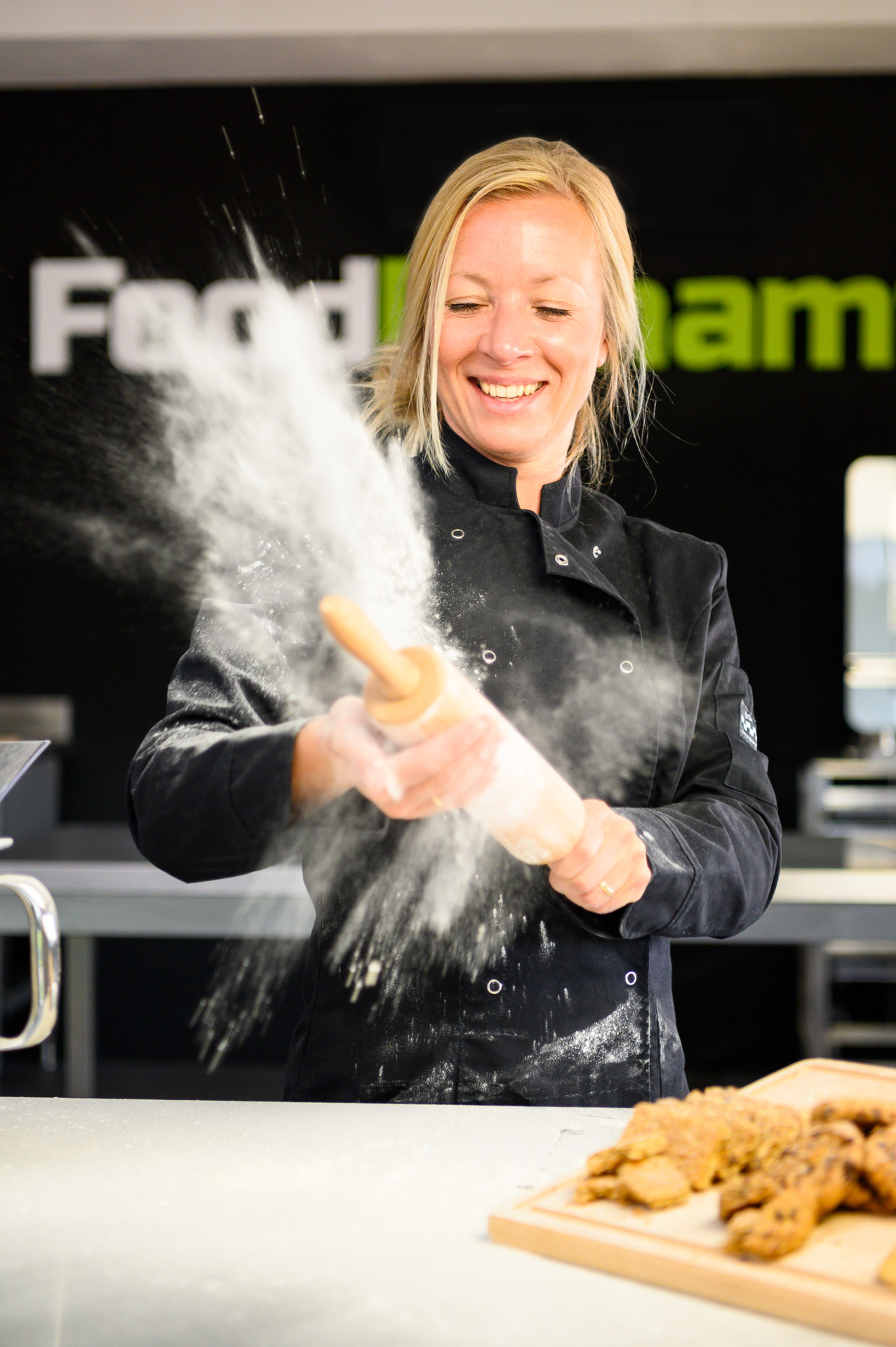 But what is the most important thing in innovation? Having fun! Get together with your colleagues, have a snack and make it a party.
Lots of fun! Do you need help with any of these steps? Call or email Food Dynamics.